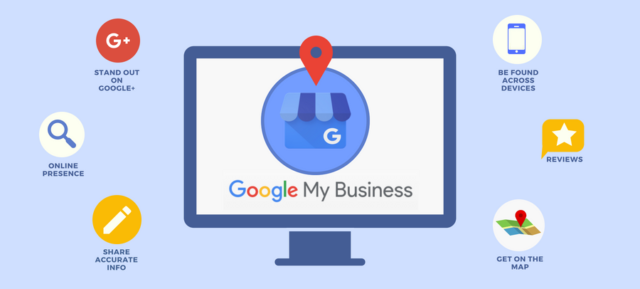 Congratulations! You have finally set up a new business and turned your lifelong dream of becoming an entrepreneur into reality. Now, what's the next step? Firstly, hire the best local SEO services NYC because you need to make an impact locally. For this, you also need to make a Google My Business profile.
Google My Business, a free tool allowing you to create, manage, and improve your Google Business Profile, was created to assist businesses in locating new clients through the use of search and mapping.
Create a Google Business Profile and optimise it for the following advantages:
· Improved rankings:
Google Business Profiles show in the results for local searches, and well-optimized profiles are more likely to appear higher on the list.
· Improved visibility:
If you produce interesting and accurate material, Google will show your Business Profile in the search engine results for more relevant local searches.
Here's how to increase your business profile using Google My Business:
1. Build or claim your business profile:
To begin, go to Google My Business and create or claim your Google Business Profile. To do so, go to this link, select "Manage now," and sign in to your Google account.
You'll see a management dashboard if you've already registered your Google Business Profile.
2. Choose a category for your business:
Your business's categories reflect what it is rather than what it does or sells. Always pick a major category that best reflects your company as a whole, rather than just its products or services.
3. Pick your business type:
Google classify businesses into three categories.
· Storefront businesses serve clients at their business location only.
· Customers and clients are visited or delivered to by service-area enterprises, but they are not served from their business address.
· Hybrid enterprises visit or distribute to their customers and clients from their business address.
If you're a location business, enter your address and leave the service area section blank.
If you're a service company, select the option to define your service region.
If you're a hybrid company, follow the same procedures as service-area companies, but don't change your address.
4. Add business hours:
People need to know when you're open and closed, so provide that information in your Google Business Profile.
5. Include your contact information:
On the "Info" option, most businesses will want to include both their website and phone number.
If you don't have a website or don't wish to be approached by phone, leave them blank.
6. Add images:
According to Google, businesses with images receive 42% more driving directions inquiries and 35% more website traffic than businesses without photos.
Customers, like anyone else, can contribute images to a Google Business listing. However, taking images yourself ensures that your listing looks its best and stands out in search results for the appropriate reasons.
7. Add products and services:
If Google offers you the opportunity to add products and services to your company page, you should take advantage of it as it will help your listing appear in more search queries.
8. Get more reviews:
"High-quality, positive reviews from consumers can improve your business visibility and raise the likelihood that a buyer would visit your location," according to Google. As a result, request feedback from your clients and customers.
9. Answer questions:
People may have queries about your company that are not addressed in your listing. That is why Google allows users to ask questions about businesses and receive responses from both business owners and the general public. Respond to people's questions and provide suitable guidance.
10. Post updates:
Updates, offers, and events linked to your business can all be shared through posts. Consider these status updates. They're shown in a carousel at the bottom of your Google Business panel.
To make your first post, go to the Posts page and click the Create Post icon.
Also Read: Oracle 1Z0-068 Real Exam Question
11. Set up messages:
Activating messaging adds a button to your Google Business listing that allows users to send you direct messages. The "Message" button is also visible on Google Maps.
Download the Google My Business app for iOS or Android to enable this feature.
Optimize your website:
It's critical to highlight the products and services you offer on your website.
Make sure you add goods and services to your website in practical ways, such as:
· Rewriting your homepage material to include more products and services.
· Creating new pages for specific items and services.
· On a FAQ page mentioning the other products and services you provide.
Conclusion:
Most of the above-mentioned steps will take no more than half an hour to complete. Following that, you'll have a well-optimized Business Profile that avoids frequent optimization errors made by many business owners. Once you have optimized your local SEO, it's time to go big and test waters beyond your local market. For this, you need experienced SEO experts, which you will find at Mapit Marketing Group. It's the leading digital marketing and SEO agency in NYC.