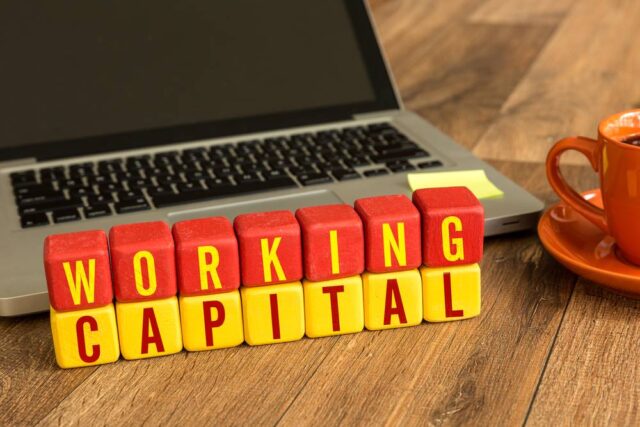 The underlying disposition of any business is to ensure adequate funding, leading to the proper functioning of a business.
Working capital is integral to any business, and a sudden cash-flow deficit affects the momentum significantly. However, business professionals can conveniently opt for a working capital loan to avoid such a scenario. It helps them carry forward uninterrupted business operations and allows young entrepreneurs the liberty to establish their ventures.
Moreover, such an effective credit choice evades financial distress, enabling businesses or firms to meet daily operational cost, invest in procuring inventories and continue day-to-day activities.
Working capital loans- Top 4 things to know in 2022
A working capital loan is an effective finance option that bestows business professionals with several benefits. Here are the 4 most important things to know about a working capital loan:
The fundamental need for a working capital loan is to boost the cash inflow in business despite daily requirements and monthly revenues. A robust cash flow helps businesses gain stability, enabling them to tide over unforeseen financial needs. Moreover, it provides business professionals with the ground to re-invest, helping them expand and grow their ventures. It positions a business advantageously, helping diversify its product, hire more staff and meet any short-term financial requirements. 
Manages financial exigencies
Financial complications can crop up at any time in a business. Natural calamities, economic slowdowns, accidental disasters, etc., affect the flow of business. In such scenarios, a working capital loan acts as the safest resort, helping one's business run efficiently and manage ongoing expenses without hiccups, thereby sustaining any financial setback.
One of the imperative benefits of a working capital loan or business loan is it extends financial aid to businesses in a lean period or low-activity period. While business revenue increases during the festive period, it will also likely go through lean periods. During such period, business with cyclical sales rakes in profit and witnesses a slump in annual revenues. However, to bring back stability, business owners lean toward availing of working capital loans, enabling them to sail through the revenue fluctuations with ease.
Comes with no collateral requirement
Business professionals can avail themselves of working capital loan or business loan without having to pledge any collateral with the lender. It helps borrowers avoid the risk of losing business assets or other personal valuables, making credit the option even more seamless and feasible.
Hence, businesses that are 'asset light' greatly benefit from this feature. In this context, businesspersons must know how to get a collateral-free business loan with ease.
With rapid digitisation, it has become convenient for individuals to apply for a working capital loan or a business loan online and access lump sum loan amounts. In this context,
However, borrowers must know the important checklist before applying for a business loan. It will help them avail of the credit option without facing unnecessary hassles.
Albeit, a working capital loan helps accelerate cash flow and helps a business flourish in manifold ways. It is important for borrowers to know how much working capital their business needs.
In this context, analyzing the working capital formula will help borrowers decide on the loan amount, helping them make an informed decision and make the most out of the credit option.
A systematic approach towards availing of the credit option will allow borrowers to reap the exclusive pre-approved offers extended by leading financial institutions like Bajaj Finserv on a wide range of financial products, such as business loans, personal loans, etc. These offers streamline the loan application, making the lending process hassle-free. Intending individuals can check their pre-approved offers by submitting their names and contact details.
To sum up, working capital is an effective variant of a business loan that extends adequate financial backup when the current liabilities of a business outweigh the existing assets.