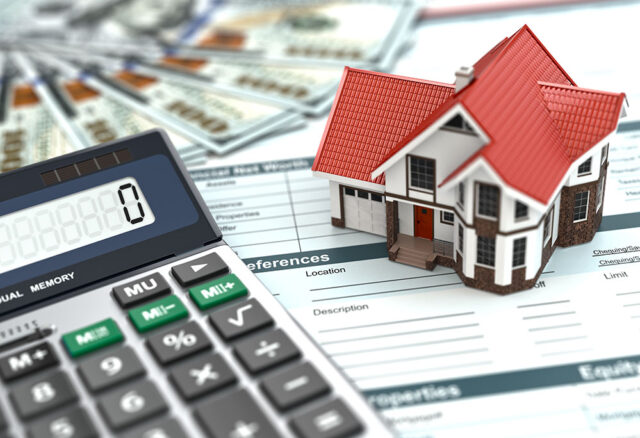 Buying a home is a huge deal, and it can be both thrilling and a bit scary if you're not sure what to expect. The process involves many steps and lots of paperwork. But don't worry, this guide is here to help you understand everything, from the start to when you finally get the keys to your new place.
Figure Out Your Budget
Before you start looking at houses, you need to know how much you can afford. Think about your money situation. Question yourself about how much you make, what you've saved, and any debts you owe. Experts usually say your mortgage payment should be no more than 25-30% of what you earn each month. Don't forget to consider other costs like property taxes, insurance, and home maintenance. You can use online tools to estimate how much your monthly payment might be.
Check Your Credit Score
Lenders will check your credit score when you apply for a mortgage. It's like a report card for your financial history. Get a copy of your credit report and make sure there are no mistakes or bad marks. If your score needs a boost, try paying off debts and always pay your bills on time.
Get Pre-Approved for a Mortgage
Getting pre-approved for a mortgage is important. It tells you how much a lender is willing to loan you. This helps you narrow down your search for a home within your budget. It also shows sellers that you're serious when you make an offer. To get pre-approved, gather your financial documents and send them to a lender. They'll look at your finances and give you a pre-approval letter, usually good for a few months.
Choose the Right Real Estate Agent
Imagine that you have found a house you like in a reputable society like Capital Smart City. Seeking assistance from a qualified real estate agent can significantly enhance your home-buying journey. A skilled real estate agent serves as your guide throughout this process. They will assist you in locating properties that align with your preferences, negotiate on your behalf, and provide comprehensive explanations regarding the home-buying process. It is crucial to invest time in finding an agent who comprehends your requirements and possesses in-depth knowledge of the local housing market.
Start Looking for Your Dream Home
Now comes the fun part of the house hunting. Your real estate agent will help you find houses that meet your criteria and arrange visits. While you're looking, take notes, ask questions, and think about things like location, size, and condition. Don't rush; finding the perfect home can take time.
Make an Offer
When you find the home you love, it's time to make an offer. Your real estate agent will help you figure out a fair price based on similar homes in the area. Be prepared to negotiate with the seller if they counter your offer. You'll also need to give an earnest money deposit to show you're serious about buying.
Get a Home Inspection
A home inspection is like a checkup for the house. You hire a professional to look for any issues or problems with the property. The inspection report helps you understand the home's condition and if any repairs are needed. If there are big problems, you can talk to the seller about fixing them or adjusting the price.
Secure Your Mortgage
Once your offer is accepted and the inspection is good, it's time to finalize your mortgage. Contact your lender and give them all the documents they need. Be ready to provide extra paperwork if they ask for it. Stick to deadlines to keep things on track.
Complete the Closing Process
Closing is the last step where you officially become the owner. You'll sign lots of documents, pay closing costs, and finally get the keys to your new place. It's essential to read everything carefully and ask questions if you're not sure. Once everything is signed and the money is transferred, you're officially a homeowner.
Conclusion
Buying a home might seem overwhelming, but with some planning and the right help, it can be a rewarding experience. Follow these steps, stay organized, and you'll be well-prepared to make smart decisions and find the perfect home for your needs and budget. Remember, patience and careful planning will make your journey to homeownership smoother and more enjoyable.