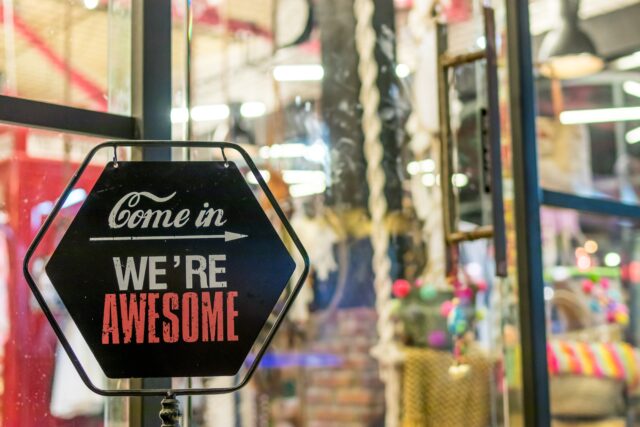 Diversification and inclusiveness are critical tenets of a compassionate, robust, and understanding society. They fuel creativity, innovation, and insight in our workplaces. A well-known statement states that progress is impossible without change, which is certainly true for developing a more accessible company. The following recommendations will help you build a plan of action for your company.
1. Be Aware of Unintentional Barriers
With physical barriers in existence at most organizations today, you may have accidentally brought some new hurdles into your workplace that weren't there earlier. While plexiglass barriers effectively prevent the transmission of germs, they may make direct communication with consumers more difficult.
Encourage employees to talk slowly, firmly, and directly to the consumer, rather than looking away or at a screen. Speaking with your face toward the individual enables them to observe your mouth movements and aids in lip reading and non-verbal communication. Having paper pads accessible for staff to jot down clarifications is also beneficial. Utilize the available technologies like the Wright Express Fleet Card to improve your business efficiency by allowing your customers to tap-to-pay instead of requiring hard cash for purchases.
Ensure that the reduced counter area of a welcome station or queue remains functional for wheelchair users. The last thing I want is to collide with my knees or a badly positioned trash can or be unable to completely roll under the station due to the lowered counter being utilized to store pamphlets or ornamental items.
2. Customer Support
It is critical to have a good customer service staff or processes to guarantee that everyone has access to support and critical information when they need it. One of the most critical things is to train your team on how to communicate successfully with clients who have a variety of disabilities; an example of inclusive communication is an employee reading a schedule to a customer who has a visual impairment.
Certain consumers may want more assistance and assistance from employees, so having them on hand and prepared to assist will help guarantee customers feel at ease and comfortable while visiting your company. Including a policy on your website outlining how you offer goods and services to disabled people will help guarantee that your company benefits everyone equally.
3. Make Proper Hygiene Easily Accessible
The most effective strategy to avoid the transmission of germs is to wash your hands often. As a wheelchair user, I was already doing this 20+ times a day before the epidemic. Still, you may be shocked to hear that not all sinks or hand sanitation facilities are made equal or easily accessible. Hand-washing or sanitizing facilities equipped with foot pumps may be inaccessible to people who have balance issues or rely on mobility equipment.
This is where you or your team may ensure that alternatives are accessible. Additionally, when installing soap dispensers, hand sanitizer, and paper towel dispensers, ensure that they are mounted no higher than 1100mm above the floor and are located close to or alongside the sink. If I have to touch my tires to turn my chair around to reach the paper towels, I have effectively undermined the point of hand cleaning.
4. Tables and Counters for Service
Many restrictive factors, such as the height and size of tables, can be overlooked, preventing disabled people from using your facilities. Tables are often too high, too low, or too narrow to accommodate a wheelchair user comfortably.
As a general rule, tables should be no wider than 34 inches and no shorter than 28 inches in height. Between the floor and the underside of the table, there should be at least 27 inches of knee clearance. If your furniture is fixed, try adding a few accessible tables or rearranging furniture to provide a clear route; this is especially essential for persons with vision impairments.
The same is true for service counters, many of which are inaccessible to wheelchair users. When building your service counter, at least one portion must be no taller than 36 inches and no more than 36 inches in length to provide universal access.
Final Thoughts
According to studies, companies that hire individuals with disabilities reap several advantages, and being inclusive is even more critical for organizations that serve people with disabilities. Adopting an accessible culture fosters understanding and awareness, allowing you to meet clients' requirements better and ensuring that staff members with disabilities are encouraged to flourish.
Apart from this if you are interested to know more about INSTAGRAM COMMENTS GOOD FOR YOUR BUSINESS AS A BOOST then visit our SMALL BUSINESSES category.