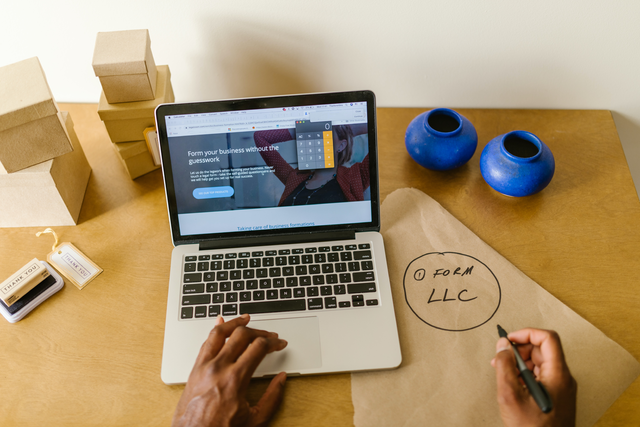 Photo by RODNAE Productions from Pexels
Technology is growing, and everything is getting automated. If you do not automate your business processes, you will remain in the dark. As a business, you have various processes that keep your business running. The processes need to be operating at their best to keep your business at par. There are various reasons to automate your business processes.
1. It Increases Productivity
The goal of every business is to have increased production. One of the primary advantages of automation of processes is increasing business productivity. With automation, the system does various repetitive processes. This leaves the employees with enough time to concentrate on other tasks and increase productivity in the business. When manual work reduces, the processes take a short time, and the business ends up doing much in a day. With increased productivity, your business will significantly increase sales, and you will notice growth in general. Additionally, with automation, you can easily plan work schedules, and everyone will know what they need to do at a particular time. Easy work allocation reduces time wastage and increases time used in adding value to the business, thus increasing productivity.
2. Reduces Operational Cost
As a growing business, you need to minimize operational costs and maximize production. Anything that helps you cut the operation cost should be taken into consideration. Automation will help your business get more profits by cutting the cost of production. Automated computers can carry out various tasks easily, without any human errors. The computer will do a task that could have needed five people. Fewer employees mean less cost, and you can get more profits with a reduced cost. Time is a resource, and with automation, tasks take lesser time, and the work is quality, meaning you will not spend again on corrections.
3. Increased Customer Satisfaction
In business, satisfying your customers should always be a priority. You need to look for means to help you offer high-quality and timely services to your business. With the best automation software, it becomes easy to improve customer satisfaction. With intelligent automation training, your employees can easily use the automated system to serve the customers. They always need attention and quick responses. With automated processes, your customers can get an immediate response when they inquire about your services. Also, they can place orders automatically without talking to an agent. With technology that responds to customers' queries immediately, your business will have an improved customer experience, and you will notice significant growth in the business.
4. Enhances Streamlined Communication
For your business to be successful, you need to have proper communication. With automation, you can take your communication level to a greater level. You can easily pass information from one department to another. With automated communication, you can easily draft emails, text messages, and mass communication without calling each person as an individual. With streamlined communication, the business will easily grow, and you will be able to handle different issues as soon as they arise. Additionally, you will be able to communicate with customers. Creating an automatic response for frequently asked questions will help your customers get an immediate response concerning any issues, which will improve customer interaction.
5. Enhance Quality
The Quality of your services determines the growth of your business. As a growing business, offering high-quality services should always be your goal. When you use automated processes, you will have standardized work. Also, the system will do the task and give identical results with minimized errors. The final output will be of high quality with consistent, standardized work. Your business will have fewer customer complaints, fewer returns, and increased sales with high-quality services.
Additionally, you can easily identify where the issue was in the process with an automated process. Once you rectify the issue, you easily attain high-quality service. Also, improving one section of the process will improve the quality of the end product. One of the ways to make the process be automated is partner with a Global Employer of Record able to help you with some tasks such as recruitment or payroll around the globe as they have the expertise and resources to make it possible.
Most businesses are using automated processes, and as time goes by, your business needs to adapt. There is high competition, and you need to jump into technology that will help you increase efficiency and productivity. Change might be hard, but with proper knowledge, your business will easily adapt to automation, and you will be able to utilize the available data.