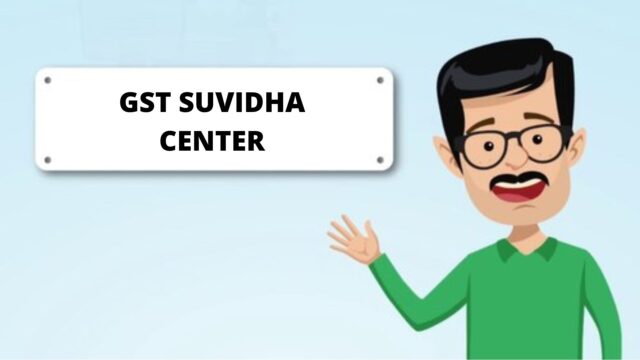 We all are not aware of what is GST?
GST, (Goods & Services Tax) was launched in 2017, to boost our economic development. It is India's biggest indirect tax reform. It eliminates the cascading effect of tax, resulting in the tax paid by consumers being quite low. The previous taxation process is obsolete, it is not beneficial either for the businessman or for the consumers.
Many of us don't have enough knowledge about this taxation process. So, they get confused about it & Doubts still exists in their mind.
Hence, GST Suvidha Kendra is opened in order to clear the doubts of the people.
GST Suvidha Kendra is the one-stop solution for all the queries & confusions of SME Small & medium Entrepreneur, Shopkeepers & Individuals.
What is GST suvidha kendra?
GST Suvidha Kendra is a support center that provides services & consultation to small businessmen. It is a single taxation service facilitation center that helps people let them know from GSTIN registration to GST return filing.
Eligibility for registering in GST Suvidha Kendra?
Many companies provide a Franchise for opening the GST Suvidha Kendra. An individual must need some eligibility criteria to be filled up.
The person must be an Indian Citizen
He must be graduate
Must have sufficient knowledge of the internet & computer.
Some basic knowledge of finance & commerce is also required.
Identity proof, in which Aadhar card & PAN card is compulsory.
An insurance certificate is also needed.
How to register for GST Suvidha Kendra
Once you meet all the criteria above, you are now ready to register a GST franchise. You need various processes to adopt a franchise through online forms & certifications.
Procedures to register online.
Go to the online portals that offer GST Suvidha Kendra franchise
Click on the "Apply Now" button on the home page of the website.
Redirected to the Forms page
You need to fill in the following information like email id, Aadhar no., and area Pincode.
Fill out the application form with the correct information.
Now click on the "Final Submit" button
The information provided by you is checked for authenticity.
Once the application is approved & slot is ready.
Then one of the selected franchises in your area will call further.
To buy a franchise you need a Demand Draft of 20000Rs.
Conclusion:
GST was launched in India to boost economic growth. The process of implementation of GST is quite complex. So, many people have some difficulty understanding the process. GST Suvidha Kendra is open to resolving the problems of the people regarding GST. This center solves all the queries & confusion of the public to save their time & money. GST Suvidha Kendra provides services for many Financial & government-related services.
Also Read: How to Advertise Your Brand On Social Media