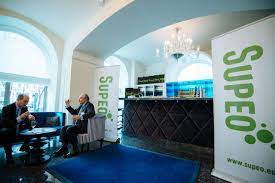 A Professional Employer Organisation (PEO) is an entity that gets into a relationship of joint employment with an organisation by leasing the employees to the employer organisation. It allows the PEO to manage and share the liabilities and responsibilities related to the employee. It further permits employers to outsource functions or human resources, which makes its services highly significant.
How do PEOs work?
When a co-employment relationship exists, the PEO and the business share the employer's responsibilities. The PEO generally pays and withholds payroll taxes, processes payroll, administers employee benefits, maintains workers' compensation coverage, and provides human resources guidance. It is all accomplished using the PEO services, and the employer manages the usual business operations, providing services and products to customers while also making decisions about the termination and hiring of employees.
What are PEO Services?
The general global PEO services involve the following:
Tax filing on behalf of employees
Compliance with labour law
Payroll and expense management
Employees on-boarding
Employment contracts in India
Finding the right fit for your organisation
All these services help an organisation in several ways. Through PEO services, organisations can focus on their goals and aims for their future instead of taking care of everything alone.
How does the PEO Services Assist Your Business?
The various ways that PEO services help your business are the following:
Tax filing and payroll
Generally, PEO service involve payroll, but sometimes they can also involve paying off the federal, state, and local employment taxes. The payroll may involve time and attendance. It decreases duplicate data errors and entries.
Compliance
Typically, PEOs also employ many compliance experts who help protect your business from any penalty and fine. The expertise includes payroll tax law, HR compliance, hiring, workers' compensation, unemployment insurance, and reporting requirements.
Improvement of employee benefits
For any organisation, retaining and attracting top talent can be challenging without competitive benefits and pay. If you co-employ many employees, the PEO would have access to benefits at affordable pricing for small businesses. Among the PEO service, there would also be coverage of dependent care, commuter benefits, worksite benefits, retirement plans, disability and life insurance, along with providing healthcare plans.
Risk and safety
Along with the insurance of workers' compensation, the PEO also provides safety training programs and audits, helping you limit any claims. The PEOs may also help with health administration and occupational safety inspections.
Save money and time
It may take a lot of time for you to file any paperwork, negotiate benefits, and learn about labour laws. Using the PEO services would save a lot of time you can spend focusing on your offering expansion and business growth. The services also save your finances by getting the best insurance rates, improving hiring practices, and other benefits.
Conclusion
Many benefits exist with utilising PEO services, but they also need to align with your organisational needs. You would also need to be aware of any drawbacks and understand whether they would hamper your activities or not align with your changing needs.
Apart from this, if you want to know about Tips For The Field Service Holiday Seasons then please visit our Digital Marketing category