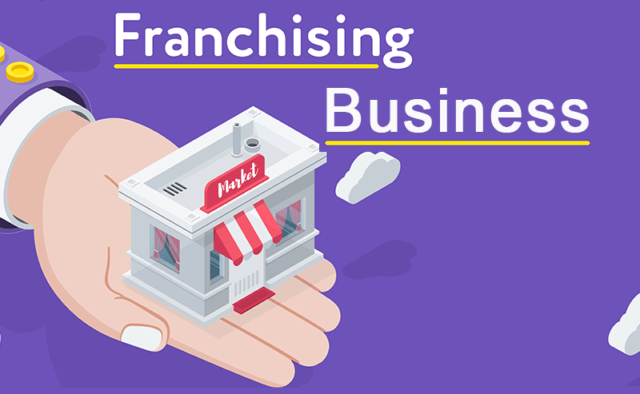 Many business owners believe that franchising their company is a no-brainer. More and more businesses are turning to franchising to help them grow and profit, and the benefits of this strategy are numerous. Good reason too.
In the minds of individuals who have experienced the benefits of franchising, the term "the fastest-growing vehicle ever invented" is often used. The franchise industry employs 21 million people and earns $2.3 trillion in franchise revenue in the United States, according to a government assessment released in 2018.
What does it mean to have a "Franchise"?
"A franchise (n) is a legal and commercial partnership between the owner of a firm (the franchisor) and an individual (the franchisee) who is forming a branch of that business utilizing the business' trademark logos and business model," according to the Franchise Business Review. The franchisor's product or service is sold by the franchisee.
Companies including restaurants, cleaning services, realtors, vacation rental centers and other service-oriented businesses have all benefited from franchising. Here are a few examples of best franchises to own in Florida:
McDonald's
Little Caesar's Pizza
Century 21 Realty
Jiffy Junk
Cellairis
Book by Owner
Planet Fitness
If You Own a Business, Consider Franchising It!
The following six advantages of franchising your business consistently appear near the top of every list, regardless of how many there are.
6 Advantages of Franchising Your Business
Affordability
A business' fundamental goal is to make a profit, and the ability to produce franchise revenue always ranks towards the top of any list of the advantages of franchising. A major benefit of franchising is that the franchisee (the individual who buys a franchise of your business) supplies the majority or all of the startup and operating funding.
You can now grow your company without having to take on additional debt or provide equity to investors. It is possible to expand your business without incurring any debt because your company's growth is financed by the resources of other people. Franchising is typically less expensive than opening a single company-owned branch location, in most cases, in most franchise businesses.
Increasing of the Expansion
Successful businesses often find their growth to be determined by their ability to act at precisely the right moment. Even if you've just come up with a brilliant new concept, it's imperative that you get it out there and capitalize on it quickly. One of the biggest benefits of franchising is the ability to rapidly grow your business. There are many advantages to franchising a business, including the ability to saturate primary and tertiary regions with franchise units.
As a result, your company benefits from the rapid expansion of franchise sites, which occurs at a fraction of the expense of creating your own branch locations. More locations also mean greater franchise revenue, the majority of which is kept in the company's coffers as true profits rather than being diverted to cover administrative expenses.
Management with a Purpose
A franchisee is more than just a site supervisor. They have a stake in the success of the franchise. The franchise is owned and operated by the franchisees themselves. It's effectively a little business owned by them. As a result, they are likely to go to any lengths to achieve their goals. This is the end of losing top location managers to the competition after years of training.
Franchisees are also more eager to reduce costs, experiment with new ideas, and enhance their business's operational excellence. Both the franchisee and the franchisor benefit from increased profitability. The franchisee may be one of the most important aspects of franchising.
Reduction of Uncertainty
Reduced risk for the parent firm is one of the most significant advantages of franchising, which is inherent in the very nature of a typical franchise operation. Every aspect of starting and running a franchise, from the initial investment to inventory and employee hiring to equipment contracts and physical property ownership, falls on the franchisee. Workers' compensation insurance, probable consumer or employee litigation, and more are all included in this.
To further protect themselves from liability, many franchising operations are set up by their parent corporation as a separate legal organization. Even when your company grows at an exponential rate, all of this equals reduced risk.
Improved Valuations
Another benefit of franchising that is frequently neglected is that it increases the value of your company. Franchises are often valued at higher multiples than other firms because of their rapid expansion, high profitability, and tremendous organizational leverage. As a risk factor, "high multiples" describes a healthy return on investment. It's one of the best investments you can make because they're popular with franchises.
Increased Access to the Market
This is a direct link to the benefit of faster growth that was mentioned earlier. The option to investigate markets that other business departments may only consider marginal is more important than merely swiftly expanding. Franchisees can open and operate a successful franchise in markets that other corporations won't consider since they take the majority of the risk and practically all of the investment.
Top insurance Franchising is a great way to expand your business into a global corporation if done correctly. Is there anything else you'd like to see? More than 56,000 7-Eleven locations in 18 countries operate under the 7-Eleven brand. In 111 countries, Subway has over 44,000 locations. Consider franchising if you have a business with many locations or a product or service that appeals to a wide range of people.
Apart from this if you are interested to konw more about How to Build a Strong Fitness Logo for Your Brand then visit our STRATEGY category.