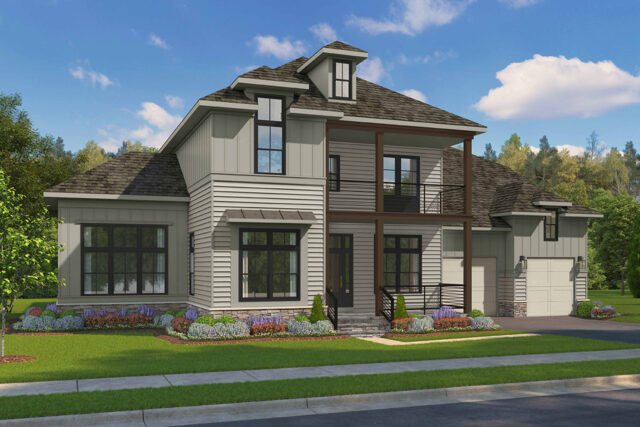 When it comes to those who have never actually had the pleasure of spending time in Arlington, they're only going to think of it for its proximity to Washington DC. While that fact is obviously correct, there are plenty more secrets to Arlington than just the other places that it's near. In fact, some of the best things about the greater DMV are right here in Arlington and a lot of the locals would rather stay put than head into DC anyways.
Typically, these secrets are only known by those who rent or own Arlington Real Estate. What's the harm in letting you in on a few though? Once you hear about these spots, you might even want to leave DC behind and just stay on the fun side of the Potomac because no matter what you love in life, it might just be better in Arlington than anywhere else.
Ball-Seller House
Our elected officials in DC aren't the only thing ancient in the greater DMV; there's even a few houses left from when they were born. Jokes aside, this museum allows for a brilliant insight of how the middle class lived in the mid 1700s. During Saturday afternoons, from spring to fall, you'll be able to step back in time and see how Farmer John Ball and his family lived in a house, at least from the outside, that doesn't look all that different from ones you might be familiar with.
During your tour, John's immediate family aren't the only residents you'll get to learn about. William Carlin, a later descendant of the same family, and a tailor for George Washington, also resided in the home during his life. Along your guided tour, there will also be information as to how the house was built, its larger place in our nation's history, and even more you'll just have to hear about in person.
Rock Spring Park
No matter where in the world you live, you need to feel like you can get away from everything sometimes. When in Arlington, as a resident or when just visiting, Rock spring Park is the perfect place to have some time with your thoughts. It's not a massive park, but that does nothing to detract from the quality of the place.
Even though it's a smaller size, there's still plenty of opportunity to get lost in the natural world around you at Rock Spring Park. Whether you love discovering flowers that are new to you or just watching the birds go by, don't miss out on getting to know this hidden gem.
Gallery Underground
There's plenty of wonderful exhibits throughout Washington DC itself, but if you think that's the only place culture can thrive, you are missing out in a way you couldn't imagine. Gallery Underground is where you'll find the premier works of the Arlington Artists Alliance.
As long as there is at least one kind of art you're interested in, you will have plenty to see here. There are exhibits focusing on all types of painting, mixed media presentations, glass sculptures, ceramics and more.