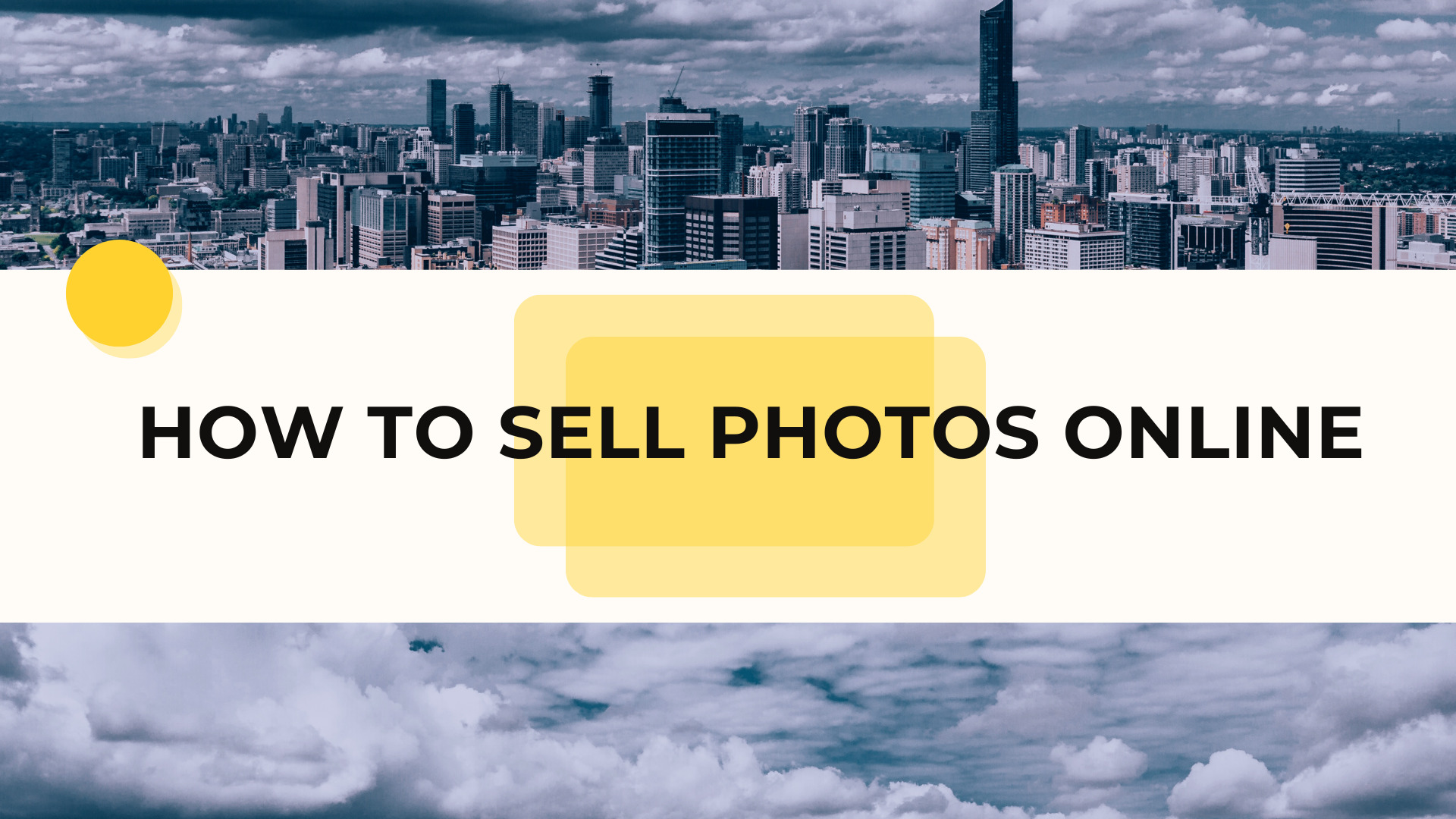 Can you sell photos online?
The answer is yes, whether you're wondering if you can sell pictures online and make money from your images. You may make money by selling photos online. If you are well-versed in the intricacies of photography, it is the perfect side hustle and a full-time venture!
There are two methods to sell photographs online: via a photo-selling platform like Shutterstock or your eCommerce website. In any case, there are a few details to be aware of. Both of these solutions have a competition to overcome and their benefits.
This comprehensive tutorial will take you through the leading platforms for selling images and how to set up a website with the help of an eCommerce website builder to sell photos online.
What Kinds Of Photographs May You Sell Online?
Selling images online is a low-cost investment that you may start with little capital.
Here are some examples of images you may sell:
Stock images: Stock pictures are licensed generic photographs, drawings, vectors, and icons. Individuals or organizations utilize them in book covers, marketing materials, packaging, etc.
Printables: High resolution, perfect pixels, and printability are just a few qualities your photographs must have to thrive in online print sales.
Physical photographs: This is a terrific alternative if you're a professional photographer. Landscape and wildlife photographs are in great demand as home décor products. You may create and sell your picture gallery online as a website. It also applies to illustrations.
Photography services: You may sell your photography services online if you are a professional photographer that covers events, fashion photoshoots, or product photography.
Let's dive into selling photos online for beginners, guide:
Where Can You Sell Your Photos Online?
Your Website.
While there are several ways to sell your images online, you may discover that selling them on your website is the best choice. This way, you can avoid paying a third-party site a percentage of your revenues and control how your images are displayed and advertised to prospective customers. Furthermore, you may cultivate a devoted following of clients more likely to return to your site.
Though more effort is involved in launching your website, and it may be more challenging to establish an audience, there are some clear benefits.
You probably already have a portfolio website for your photographic work; adding eCommerce to this may help you develop a new revenue stream.
Using a website builder and eCommerce platform like Shopivana may make developing your website and selling photography online much faster and simpler.
Can Stock Photography.
Can Stock Photo prioritize usability and fair commission? You'll typically keep 50% of the proceeds from a sale. However, this might vary based on the user's subscription plan.
The website is rather picky, and you'll need to submit three of your finest photographs for judgment to be accepted.
If your membership is approved, you will compete with 70,000 other photographers.
There is also a referral scheme in place, in which you may earn $5 for every 50 images sold by a photographer you promote.
EyeEm.
EyeEm pronounced "I am," specializes in advertising photography and imagery.
The website uses artificial intelligence to find and promote photographs with the most outstanding economic value to clients. This particular screening procedure is responsible for the platform's 'just' 70 million photos.
EyeEm has iOS and Android applications for uploading and managing entries, and the platform will sell photographs online for anywhere between $20 and $250.
Adobe Stock.
With Adobe tools such as Photoshop, Lightroom, and Bridge being extensively used in graphic design, it seems that Adobe would have its own stock image business.
Because anybody with an Adobe ID may access these stock pictures and upload them straight into other Adobe applications, your work has a built-in captive audience.
Adobe Stock accepts vector pictures, drawings, and films in addition to photography.
Alamy.
With a license beginning at only $19.99, Alamy is another stock photography site that sells photographs online in a 'volume over value' fashion.
Though Alamy likes shots of DSLR quality or above, they also claim to "want anything you've got" and have been known to accept iPhone images. Adobe Stock is the best place to sell photos online.
There are minimal content restrictions, a simple interface, and the ability to post photographs, videos, and vector art.
Read Also – Desiremovies 2023 Download Bollywood, Hollywood Movies desiremovies.com
How To Sell Photos On The Internet
Now that we've looked at the most outstanding venues to sell images online, let's look at how you can get started.
We'll go through how to get started selling images and provide tips on how to stand out.
Identify Your Niche.
Like all other types of photography, stock photography offers several options to specialize in a particular field. Stock photographers have an advantage over photographers who spend years honing the style and themes that distinguish their photos.
Figure Out How To Shoot Decent Stock Images.
Taking excellent stock photographs is a separate discipline from wedding photography, landscape photography, or portraiture.
Browse the collections already submitted to prominent stock image websites to get a sense of the general style of stock photographs.
Be Aware Of Your Rights And Duties.
Understanding picture licensing sometimes seems like going through a labyrinth while blindfolding. When you first start selling images online, you'll come across hundreds of new phrases that you'll rapidly need to master.
While we won't go into detail regarding the legal aspects of selling your picture here.
Participate In Your Preferred Platform.
In addition to uploading your current photographs, selling photos, and managing licensing, many stock image websites include different participation methods that may help you earn more money in the long term.
First and foremost, ensure that all of your photographs are search engine optimized. It includes having exact names, descriptions, and tags to make them more searchable.
Integrate Ecommerce Into Your Current Website.
Most photographers have a website where they exhibit their work; if you don't, you should seriously consider creating one.
While most of these websites are merely used to attract new customers as portfolio or résumé websites, they can also be quickly transformed into a beautiful way to sell images online.
Many inexpensive, user-friendly eCommerce solutions are available, so even if you don't have an extensive photographic business, it may be worthwhile to set up an online shop to sell images and printed items.
We strongly advise you to use Shopivana if you want to establish a website, an online shop, or both.
Bottom Line
Our last piece of advice is best suited to professional or very competent photographers.
Instead of depending on your abilities to make images, you can meet the demands of the thousands of individuals eager to invest in learning how to shoot amazing photos.
Teaching others your talents may seem straightforward, but teaching is a skill in and of itself, and there are several methods to conduct classes. So, what are you waiting for? It's time to sell photos online now.