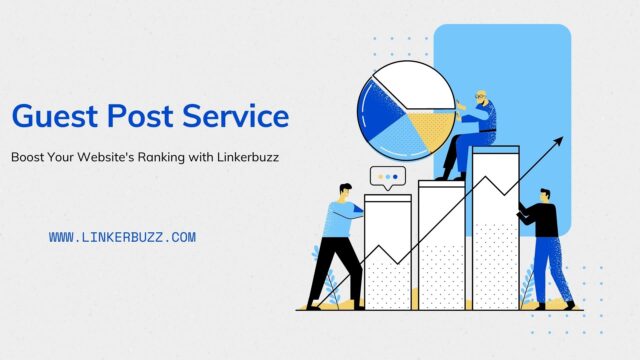 First things first: let's define our terms. "Guest posting" means writing and publishing an article on someone else's website or blog. You can do guest posts by yourself and as well you can buy a guest post service and get guest post backlinks in a better way on high-quality sites. If you want to improve your digital marketing efforts, you cannot ignore the importance of guest blogging. Small business owners can benefit from guest blogs. It is undoubtedly a digital miracle to increase Web traffic, brand influence, and overall authority through useful content in a single location.
The Most Impactful Benefits of Guest Posting
While there are various benefits of guest posting.
Increased Traffic and Page Views
One of the key reasons businesses seek guest post service is to improve their organic traffic. As per Ahrefs, over 53.3 percent of website traffic comes through organic search.
And guest posts tend to improve your organic traffic. Even short-term bursts in traffic can ultimately be beneficial in the long run. Your article or blog post doesn't have to be an evergreen type of composition that'll yield residual traffic for months or years to be worth the effort. A concrete guest post can still generate a substantial number of email newsletter sign-ups and click-throughs if you play your cards right.
Reaching a Wider Audience
Among the most significant benefits of guest posting is the fact that it allows you to leverage the popularity of other websites for the success of your business.
For instance, let's say you have an apparel store. You can increase your page views by seeking guest posting opportunities on famous fashion blogs like Just Jared, Creative Fashion Glee, The Budget Fashionista, etc. If you are wondering how to find guest bloggers for your niche, all you have to do is conduct online research to identify popular websites that accept guest posts.
Remember, your long-term goal should be to leave a lasting impression so that readers more easily recognize your business in your niche. This improves brand awareness, which will help you when consumers are actively searching for services within your niche.
Building Authority
As per Edelman's research in 2019, 81 percent of consumers report that they only purchase from brands they trust.
And a great source of credibility is the online presence of a business. If your opinions and views are posted on different authoritative websites, internet users view you as a credible source of information and an industry expert.
Facilitating the consumer buying journey
All marketers are well-versed in the consumer buying journey. While you might think you are unique, it turns out every consumer goes through similar stages.
Marketers must target consumers at each stage, via different mediums, to ensure that their brand is chosen during the purchase stage. By using authoritative blogs for distributing your branded content, you can boost brand familiarity.
Improved Social Media Presence
According to Statista, there are approximately 3.5 billion users of social media around the globe. Hence, marketers find the platform to be a lucrative medium for targeting their consumers as well. The benefits of guest blogging through guest post service involve improving your social media presence, as well.
You might be thinking, how can guest posting help with social media? After all, the former uses websites as its medium, right?
It turns out that websites tend to promote their content on various social media platforms to improve their site traffic. The fact that your brand or content is featured in social media helps increase your brand mentions, and subsequently, traffic to your site.
Additionally, most guest blogs have a social media share button embedded in them. This allows readers to share the content on their social media feed directly. Again, this helps in boosting the visibility of your posts within the online audience. This, in turn, helps grow social media following.
So, if you put it all together, guest posting can eventually help in boosting lead generation via your social media accounts. You can say it has quite a snowball effect.
Ending Remarks
These five benefits of guest posting can be realized easily if you publish the right content on the right platforms or contact the right guest post service that offer guest posts on quality sites.
Guest posting is more than merely writing content and getting it featured on any website you find, instead, in a world where everyone is fighting for a position in consumers' minds, what you say, how you say it, and whether or not you reach your customer at the right time matters.
As a pro tip, remember to choose websites that are within your niche. Pick topics that are best relevant to your target audience in the current landscape. As long you add value to the website you are blogging to as well as its readers, you are bound to reap the rewards.
Instead of these you can only find guest post service and visit their guest post sites and place orders and can get benefits.
Are you looking for Guest Posting Services? Check out Linkerbuzz guest post service that offers guest post service on high-quality sites, visit https://linkerbuzz.com/guest-post-websites-marketplace/.
Apart from this if you are interested to know more about Guest Posting and Guest Post Service then visit our digital marketing category.