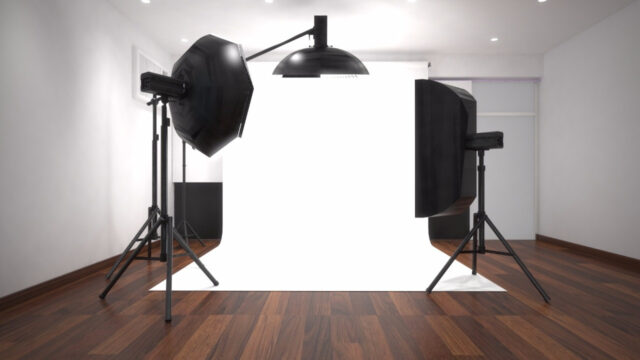 When it comes to planning a photoshoot, one of the biggest considerations is often budget. Whether you're a professional photographer or just looking to capture some special memories, finding ways to stretch your budget can make a big difference. One option that is often overlooked is renting a photo studio.
While it may seem counterintuitive to add another expense to your budget, renting a photo studio can save you a major amount in the long term. No matter if you are searching for a photo studio in NYC or any other location, here are a few ways that renting a studio can take you an advantage:
How renting a studio Saves You Cost on a Long Run
Eliminate location costs: When you shoot on location, you often have to consider the cost of transportation, permits, and any necessary set design or props. Renting a photo studio eliminates these costs, as everything you need is already included in the rental fee. You are also privileged to work with the newly launched photography tools that are extremely expensive and perhaps out of your budget.
Take advantage of discounts: Many photo studio rental facilities offer discounts for bulk bookings or for booking off-peak hours. This is another great technique to save money if you plan a larger photoshoot. You can also negotiate the amount and settle for a price that fits your budget boundaries, along with ensuring other requirements are in the account.
Use the studio's equipment: Rather than purchasing or renting expensive lighting and camera equipment, you can take advantage of what is already available at the photo studio. This can be significant cost savings, especially if you're just starting out in photography or don't have a lot of gear. When booking a photo studio, you also get the guidance of experts in photography. As a beginner, it can be a great trick to enhance your knowledge and acquire expertise in the field. 
Save on post-production costs: Shooting in a controlled environment like a photo studio can help you get the perfect shot right out of the gate. This can save you time and money on post-production editing and retouching. The soundproof surroundings, appropriate lighting, and other amenities give you an advantage in uplifting your work's productivity.
Simplify logistics: Coordinating a photo shoot on location can be a logistical nightmare. Renting a photo studio simplifies the process, as you have a central location where everyone can meet, and everything you need is in one place. Besides, if you need to reshoot your work and need the same surrounding, it is extremely convenient to capture the shots by renting the studio again. Your complexity of work reduces when you opt for a rental space than working outdoors, which keeps you at risk of changing environmental conditions.
Certainly, you may encounter different drawbacks when considering an inappropriate studio for your work. It may not be the best choice if you need a specific location or if you have a very tight budget. However, for many photographers and clients, the benefits of renting a photo studio outweigh the costs.